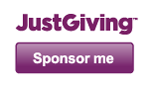 You can donate directly to any of the charities involved using the Just Giving links on the right or above.
(The link above will be a random one of the three charities each time the page reloads)
Donations through Just Giving count towards my totals.
I'm a 52 year old Taxi driver in Warrington. Originally from Northern Ireland, I've lived in Warrington on and off for about 6 years. I worked for many years in youth work and for some time with the Northern Ireland Deaf Youth Association. I moved here to be close to my 'Adoptive' Grand kids, who mean the world to me, and we have many little adventures together camping, fishing and eating out. I've been a part of their lives since the 11 year old boys were born, and later joined by two younger brothers, and I hope to remain so for many years to come. For this reason I chose Alder Hey Children's Charity and Be Child Cancer Aware to benefit from my adventure.
I regularly help out at the younger kids school and am a member of the 'friends of the school' group, which raises funds for the school by organizing and helping out at events. I know most of the kids at school and almost all of them know me by name. I was surprised yesterday (30/09/2016) when I received the regular school newsletter, and it explained that, Two KS2 children shared their experiences with childhood cancer with their school friends in a special assembly. The assembly had been prearranged, but the day before, the school was informed that one of the boys has just been diagnosed with Leukemia having previously having treatment for Lymphoma.
I had no idea that childhood cancer was so common, or so close to home as I know both of these children personally. One of the parents of one of these boys is a co-founder of a National Charity "be child cancer aware" so I have decided to split the proceeds of my fundraising between these two worthy causes.
The images open a new page to the charities own website